TWENTY-FOUR CARAT LOVE
What is twenty-four carat love? It is pure love, love without expectations or manipulation. It is loving someone so much that you would do anything to spare them any suffering. It is honest. It is unselfish.
My Mawmaw (or Momo) gave me twenty-four carat love. Now that I'm getting older and I have my own granddaughter, I can look back and learn from her actions; I can and do appreciate the unselfishness of her love for me.
So how do we know if we are loving completely, unselfishly? All that I can do is give you examples of why I think she loved me that way.
She never lied to me, even if it wasn't what I wanted to hear.
When I asked her to keep my secrets, she did.
She never talked bad about my parents, my friends, or anyone in my life. She may have given me advice when she thought someone might not be a positive influence, but she did not try to turn me against anyone.
She never asked me to lie and taught me not to lie.
When she gave, she did not expect anything in return.
She listened and never judged.
She spent time with me, even if we were just watching television or playing Old Maid. She talked to me and showed an interest in what I thought and felt.
When I suffered, she cried with me.
She let me make a mess even though she hated to have anything out of place.
I always tried to do what she asked me to do, but if I couldn't, she did not try to make me feel guilty.
When I was upset, she didn't try to make it about her. She just tried to make me feel better.
If only we could all love with twenty-four carat love! I hope that when I am gone, my children and grandchildren will have such beautiful memories of me, memories that give them both roots and wings.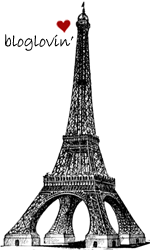 Don't forget to enter your information at the bottom of the page to get automatic updates. I'd love to hear your comments and feedback.share it on Facebook, Twitter, etc. using the little buttons at the bottom of each post. Thanks for reading!