MAWMAW WOULD BE PROUD!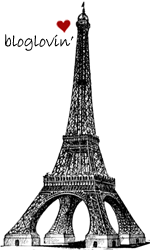 In a previous post I told the story about when I went to the store for my grandmother, bought something that was not on her list, and had to return it because she had a fit. She was frugal because she had to be, and I have to be too. Now that I'm in a similar situation to the one she was in, I get it. So, I went through my first week of couponing and saved a lot of money. Yeah me!!! Now, how do I save money on those things that you can't find coupons for? I have to either REALLY save money on everything else, or I can change my way of thinking.
I am following the program at
Living Well Spending Less
, a week by week assimilation into stockpiling, couponing and MAJOR money saving. When I tried desperately to find coupons for my brand of coffee and could not, I decided to change my way of thinking. Maybe that is the only coffee I like because I have never tried ones that I would like even better. Therefore, I looked up all of the coffee coupons I could find, eliminated those that I knew I didn't care for, got the Sunday sales papers, clipped the coffee coupons, and decided on which one I could get a the best price. Guess what! I couldn't tell the difference between the new coffee that I got at a steal and the coffee I've been drinking for umpteen years!!! I might even like it better!
Tips for getting your favorite products at discounted prices:
Keep and open mind; be willing to try different brands.
Search google for coupons. For example, if you need coffee, type in "Printable coffee coupons 2014."
If you have a favorite brand that you just can't live without, follow them on Facebook, twitter, and sign up for their emails which sometimes contain coupons.
Get the Sunday paper (or two of them) every week and look for coupons for your favorite items. Next pick two stores near your home and start pairing coupons to sales. At first, just go to the store with the best/ most deals on things you will use. Slowly add more stores over times.
Did I mention keep an open mind? Try new products/ brands, especially if you can get them for at least 50=75% off of the original price.
After you go shopping, don't forget to enter your receipts in apps like Checkout 51, Ibotta and Savings Catcher. Save toward gift cards to use for Christmas or on that big item you have been wanting for a long tim
Happy Shopping!!!
Click here to save mega $$$$
GROCERY UNIVERSITY
Times are tough. Along with everything else, food prices keep going up, up, up,.... I have tried to use coupons before, but I never understood how to really save money doing it. After watching this program, I have already saved $45.00 this week, and I have JUST started. The $9.97 price of the videos will pay for itself one hundred times over. You will see how easy it is to save hundreds on grocery bills and kick yourself, like I did, for not learning how to do this before. There are a lot of websites that give you tips on how to save money, use coupons, etc. But this program teaches you have to do it now, with minimal time and maximum gain. It's INSANE that I've been shopping the wrong way for years. I've wasted SO much money. Trust me, you won't be sorry! Think of what you spend on groceries per month. Let's say it's $400.00. You will learn how to save a minimum of 40%. Think of what you could do with that extra $160.00 a month! Over a year that is almost $2000.00!! I'm so excited about this new way of shopping; it's actually fun! How much do you spend on groceries per month? Watch the video and then let's talk about what we will do with our free money! It really works!


STOCKPILING
My mawmaw stockpiled, but stockpiling in the 70's was much different than it is today. However, the reasons to do so remain the same. When you can get something cheap, buy a bunch of it so that you (1) save money in the long run (2) don't have to worry about running out when money is tight.
Some of the things Mawmaw did to stockpile can still be done today.
Have a large freezer. Buy meat wholesale at a slaughter house. It tastes better and is better for you. Plus, you will save a lot of money by buying in bulk with no middleman (supermarket).

If something that you use regualry is on sale, buy extra, especially non-perishables.

Watch for sales in the newspaper.
Today it is even easier to stockpile and save money.
AWESOME APP THAT WILL PAY YOU FOR SHOPPING!
Click to start!
Just enter your receipt numbers via the website or smartphone app and Walmart will do the rest. They match the prices of the items that you purchased with local sales and give you an ecredit for the difference. In one week I made $5.89. That may not seem like much, but if you let the credit accrue until it's time to shop for Christmas gifts, it can really help. Plus, it's FREE money!
Websites That Really Save You Money!
When I was little, Mawmaw used to save green stamps. Does anyone remember those? You would get them when you checked out at the grocery store. You could save them for dishes or other gifts. I wish that they still did that!
Even though green stamps don't exist anymore, there are countless ways to save and even get stuff for free. True, many of them are scams, but some are legit and very beneficial. Here are a few of my favorites:
Mycokerewards.com- Do you buy Coke products? There are codes under bottle caps and inside of 12 & 20 packs of all Coke products. You can easily register on Mycokerewards.com and start earning points today. You can enter a maximum of 120 points a week, so don't forget to enter them each week. They will even send you a reminder. I haven't paid for a magazine in years. There are other rewards such as electronics, gift cards, photo gifts, etc. I just enjoy magazines. I have subscriptions to seven magazines and I didn't pay for any of them.
Join Sample Source- I signed up and one month later got a box full of goodies! If you rate them when they send you a survey about the products, they keep you on the mailing list. I got a full sized toothbrush that was AMAZING, coffee, over the counter

medications

, snacks, hair products etc.
allyou.com/- My favorite magazine and the best place for coupons, daily free samples and great tips on how to save a lot of money!
MORE MONEY SAVING TIPS TO COME! ENTER YOUR EMAIL IN THE SPACE BELOW THE TITLE AND GET AUTOMATIC UPDATES.
SHARE ON FACEBOOK, GOOGLE+, ETC. SEE BUTTONS BELOW EACH POST.
PLEASE LEAVE COMMENTS, QUESTIONS, SUGGESTIONS, ETC.
CLICK HERE TO FOLLOW ME ON BLOGLOVIN!